Halloween is a wonderful opportunity to completely transform the look of your garden. The more creative you are with your Halloween garden decorations, the better the results will be come the special night, so we've come up with some ideas to give your garden an extra spooky touch…
1. Hang Up Some Halloween Tree Decorations
Hanging up Halloween decorations from the trees in your front or back garden is sure to catch the eye of any trick or treater who comes visiting.
For the daytime, light and colourful Halloween decorations can catch the wind for a nicely surreal supernatural effect.
Coupled with a simple effective Halloween design, like the ghost figure below created with just a spooky Halloween mask and some suitably ghostly white hanging sheet material, you can create a truly chilling atmosphere for your neighbourhood.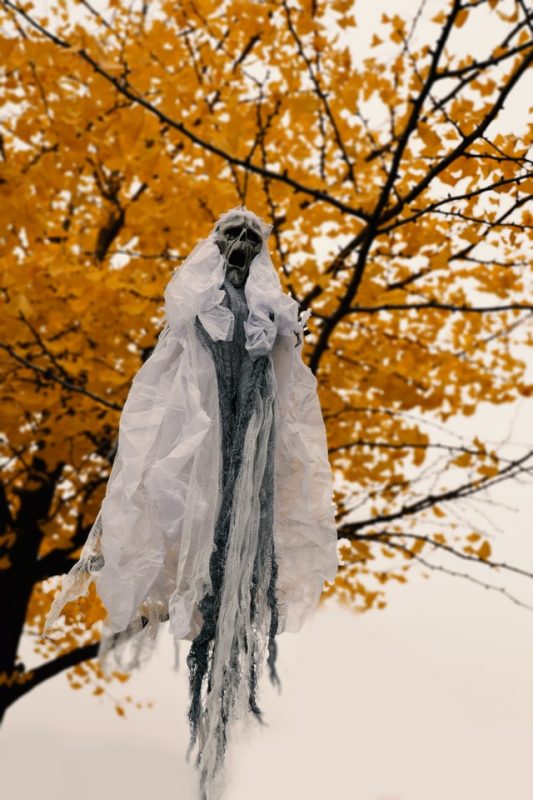 If you have two trees in your garden fairly close together, hang a giant spider web decoration between them to create a real chill down the spine – just remember to leave a path free to your front door!
And remember, a tree is not just for Halloween! So be sure to show your tree the appropriate level of care and respect when mounting your Halloween decorations. Make sure your Halloween decorations aren't too heavy for the branch you are putting them on, and don't be tempted to subject your tree to permanent damage by using paint or nails to create a decoration.
2. Put up Halloween Garden Lights
Come nightfall and the witching hour, you're sure to need some outdoor Halloween lighting to keep the party going. As October 31st becomes bigger year after year there are now countless ways to light up your garden for Halloween, from solar stake lights with a spooky twist to Halloween fairy lights. And of course, a pumpkin Halloween lantern for the window also looks great in the garden too.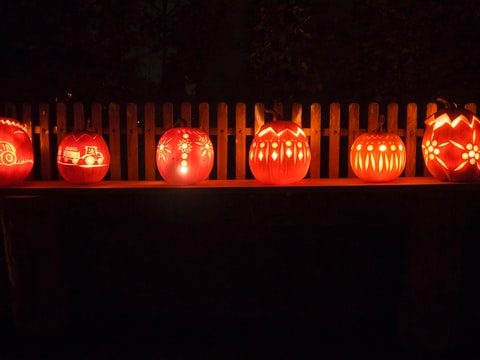 Retailers offer you plenty of other options, and these are just some of the hanging Halloween lighting designs on the market right now:
Witch's hats
Bats
Ghosts
Skeletons
The natural texture of bark looks stunningly effective with lit up at night, so hanging your outdoor Halloween lights from your trees is sure to produce an unforgettably magical effect.
3. Get Crafty with Some DIY Halloween Garden Decorations
While there's a huge range of Halloween decorations available to buy, creating some DIY Halloween garden decorations can be a more satisfying and rewarding way to create your Halloween look, and you know your display will completely unique and original too.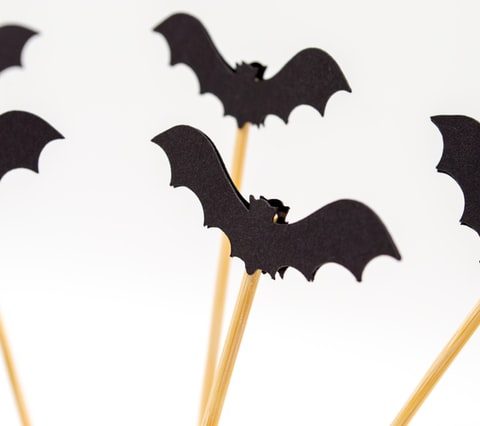 Here are a few ideas to get you started:
Carve a pumpkin – the perennial Halloween favourite is popular for a reason – nothing looks better than a jack-o'-lantern placed by your front door or at the foot of a tree in your front garden.
Create a Halloween wreath – Christmas wreaths are a popular homemade decoration, so you'll find lots of tutorials online for creating a wreath – just swap out the festive decorations for Halloween décor to give your wreath a suitably spooky twist.
Painted pebble ghosts – find some smooth pebbles, paint them white, and use a permanent marker to draw on eyes and a mouth for a homemade ghost decoration for your flower bed.
4. Create a Halloween Fairy Garden
If you aren't familiar with the idea of a Halloween fairy garden, this is simply a supernatural twist on an old favourite for decorating the garden.
At other times of the year, fairy gardens add a charming touch to a garden or flower bed with a miniature display of fairytale cottages and gardens.
With small ghost figurines and pumpkins carved into house shapes, you can create the same effect with a unique Halloween twist.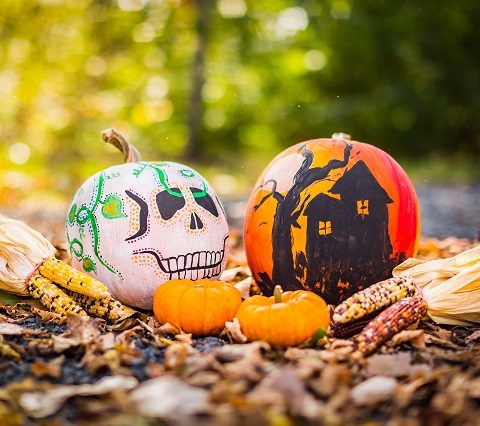 5. Set the Scene for a Halloween Garden Party
As well as entertaining trick or treaters, your Halloween garden decorations can make the perfect setting for a Halloween garden party. Here are a few ideas for games to make your Halloween party go with a swing:
Apple Bobbing – great fun for both children and adults, a large bucket filled with water and a pack of apples are all that's needed to start playing this Halloween favourite
Halloween Treat Hunt – hide Halloween themed sweets in every corner of your garden to give a spooky twist on the traditional Easter egg hunt
Pin the Spider on the Web – you guessed it, another Halloween take on a traditional party game, this time taking Pin the Tail on the Donkey and giving it a new spin. An old large bedsheet, a permanent marker and a spider toy are all you need – whoever gets the spider closest to the centre of the web is the winner!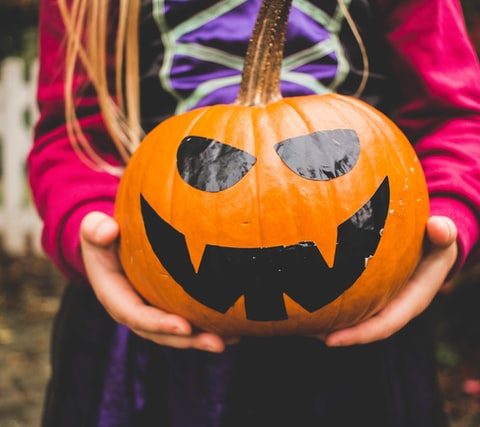 Need Help Getting Your Trees and Gardens Halloween Ready?
If you're based in South West London and you need help getting your trees or your garden ship-shape for Halloween – or any other time of year – we can help trim any hedges or cut away any excess branches that might be cramping your garden's style. Give us a call to ask about services like our crown reductions, and we will be happy to advise!