Trees and property values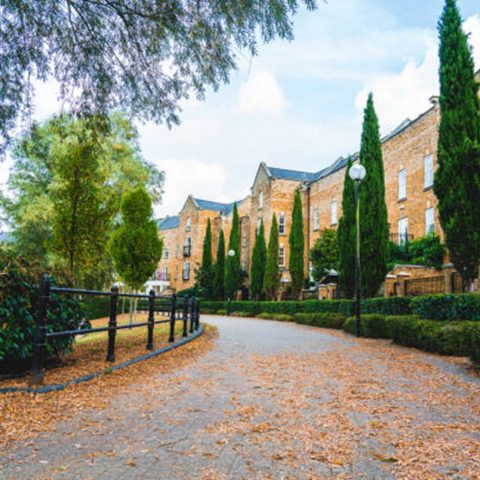 Trees add curb appeal to any home. Landscaping with trees can increase the value of a property by 20%, as potential buyers recognise that having trees in the local environment can help improve physical and mental health, while decreasing stress and blood pressure. People enjoy being around trees.
A street or housing estate with rows of identical houses turns your house into a commodity rather than a home. Original features like well planted, shaped and properly maintained trees can catch the eye of potential buyers and make your property memorable. Trees can also provide privacy. A house with built-in privacy, provided by trees, is a valuable selling point as well as an important consideration if you are looking for a new home.
If your home does not have mature trees to entice prospective buyers, container trees can provide a versatile and attractive way to improve curb appeal. Our expert tree surgeons at Take a Bough Tree Care would be happy to make recommendations, then source and plant your chosen specimens.
The hidden value of a tree
Trees bring vibrant colour to the busiest street and are especially important in urban centres, like London, where they cool the air between 2 and 8 degrees Celsius. Trees combat both noise and air pollution, and benefit the local ecosystem. They provide habitat, food and protection for myriad birds, insects and small mammals. Trees soften and blur the rigid and often monochrome features of modern urban buildings making an area more welcoming.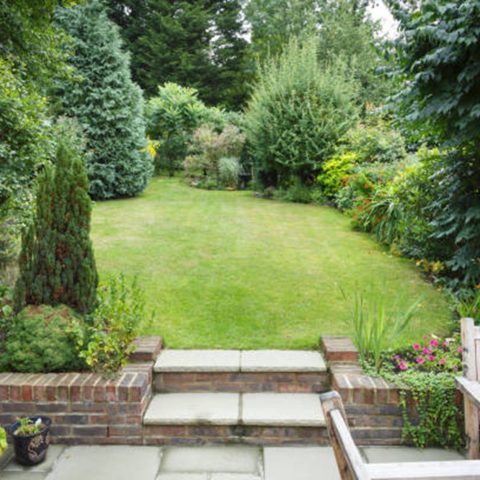 Trees are not only important for the front of the house. In the back garden, where the family can relax together and entertain friends, privacy is even more important and trees can provide shape and structure to the smallest space.
How trees could decrease the value of your home
However, wherever they are located trees need to be properly maintained and a skilled tree surgeon can shape and prune trees so they are better accommodated to their allotted space. Neglected and overgrown trees and hedges can create a mess in the garden and actually reduce the value of your property, as well as cause disputes with neighbours.
Tree maintenance for home improvement
Crown lifting increases the gap between ground level and the lowest branches allowing more light into the garden and providing space underneath the tree while preserving the natural shape of the crown.
Pruning overgrown trees and cutting back hedges makes an immediate impact, making the property look orderly and cared for as well as reducing the amount of debris created by falling leaves and twigs and the ever-present damp areas that can occur under trees that lack sufficient light.
The overall size of the tree can also be managed attractively and achieved by skilled trimming and pruning or pollarding.
Sometimes it is necessary to remove a tree that is dangerous or has outgrown its space, in this instance an expert tree surgeon can advise on all aspects of the work and recommend a suitable replacement if desired.
How our tree surgery services could help sell your home
Estate agents always emphasise the importance of curb appeal, that is, the Immediate impression gained as a prospective buyer draws up outside your house.
Attractive and well-maintained trees are an important part of this first reaction as is a leaf and debris free drive. A tree surgeon can achieve this for you, creating an asset out of what might previously have been a liability.
Take a Bough Tree Care Ltd.'s tree surgeons have been providing maintenance for South West London's trees since 2003 and have a well-deserved reputation for providing a great value, professional and friendly service. Offering the very best tree surgery for customers in Wandsworth, Wimbledon, Clapham and surrounding areas of London, our tree surgeons' services are requested time and time again for tree surgery work in the South West London region.
Take a Bough's tree surgeons regularly provide a wide range of services from simple pruning and shaping through to complete tree felling, all done with the care and attention to safety required when carrying out tree surgery in London's busy streets.
To arrange a visit by one of our professional London-based Tree Surgery team for a no-obligation quote please visit our contact us page.